​CG Recruitment are dedicated to ensuring that we're doing things the right way and have been successful in obtaining some important certifications to demonstrate to our clients and candidates that a front runner in today's market.
A list of our recent accolades are below.
​
ISO 9001 QUALITY MANAGEMENT SYSTEM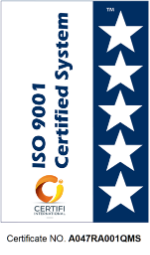 ISO (International Organisation for Standards) developed ISO9001 standard for quality management systems to help organisations ensure that they meet the needs of customers and key stakeholders while meeting statutory and regulatory requirements related to product and services.
​
What are the benefits of Quality Management System Certification?
An ISO9001 Certification demonstrates that we have implemented a quality management system that has been independently and externally assessed and will deliver quality products and services.

New and existing clients will know that we have robust processes in place thereby meeting your demands.

An ISO9001 Certified Management System is a great tool to continuously improve our organisation by increasing efficiency. This in turn will increase productivity.

The certification engages our people and demonstrates commitment to quality, leadership and a process approach to delivery products or services.
​
ISO 45001 OCCUPATIONAL HEALTH & SAFETY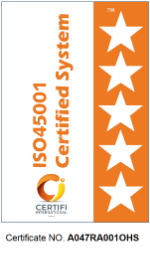 ISO developed this standard to help organizations improve employee safety, reduce workplace risks and create better, safer working conditions. CG Recruitment work closely with clients committed to putting Health, Safety and Wellbeing at the forefront of how they operate. Under duty of care obligations organisations must provide a safe workplace, and a certified safety system demonstrates your commitment to ensuring your people are safe.
​
What are the benefits of Safety Certification?
Hazard identification & control of workplace risk

Reductions in workplace injuries, illness and incidents

Legal & regulatory compliance

Increases reputation as a safe and reliable partner and/or supplier

Advantageous when tendering for contracts
​
STAFFSURE CERTIFICATION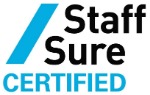 StaffSure is a certification scheme which makes it simple for business, government and workers to find and partner with reputable Workforce Service Providers such as labour hire companies, professional contracting firms and private employment agencies.
​
Through independent auditing against industry-specific standard, StaffSure provides confidence and integrity to the workforce services market in Australia and New Zealand.
​
The StaffSure Standard, and certification program, was developed by RCSA, the peak body for the recruitment and staff industry in Australia and New Zealand, in response to calls from business and government for a simple yet effective solution to the exploitation of workers by 'labour hire' providers in the fresh produce industry. RCSA, as the peak body, knew that the problem of poor business practice was wider than traditional 'labour hire' and that a scheme was needed to validate all forms of workforce services. StaffSure was developed to help operators prove their business integrity.
​
In developing StaffSure, RCSA worked in consultation with industries that use Workforce Service Providers, governments that regulate them, unions that employ workers within them and certification experts with global experience.
​
StaffSure addresses the key business integrity and risk elements within contemporary workforce services, based on market intelligence and knowledge that only the industry has. Workforce Service Providers are businesses, in all forms, that source, assign and manage employees and contractors for business and government. They may hire and assign workers to work directly for clients or they may manage their own workers to deliver the services as a contractor. Workforce Service Providers include labour hire providers, contracting firms, employment agencies, payroll agencies and recruitment firms.
​
The CG Team are extremely proud to receive this certification and can now assure our clients and candidates that we're doing everything right!
​
​REGISTERED LABOUR HIRE PROVIDER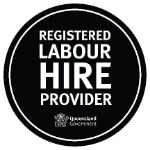 We are currently registered as a Registered Labour Hire Provider in Queensland, Victoria & South Australia.
Licence holders are required to meet standards, including being a fit and proper person to supply labour, financial viable and compliant with relevant laws. Users of labour hire must only engage licensed providers.